Professors Van Goethem and Carter with the first-year students at Futagoji on the Kunisaki peninsula, Oita prefecture (2019)
This two-year course combines research and fieldwork through regular excursions each semester. The course is highlighted by an extended trip (5-7 days) taken in the first year of the program. Destinations for single- and multi-day excursions include surrounding Kyushu, Kyoto and Nara, and/or nearby Korea and encompass historical and cultural sites, including burial mounds, castle ruins, pottery kiln towns, early settlements, maritime trade centers, temples, shrines, art exhibitions, and theater performances.
In 2018, first-year students spent a week in the Kansai region, with half the time spent visiting sites in Kyoto and the other half exploring pilgrimage routes, temples, and shrines in the mountains of Kumano (Kii peninsula).
In 2019, the extended trip circuited temples, shrines, museums, and burial mounds throughout Kyushu.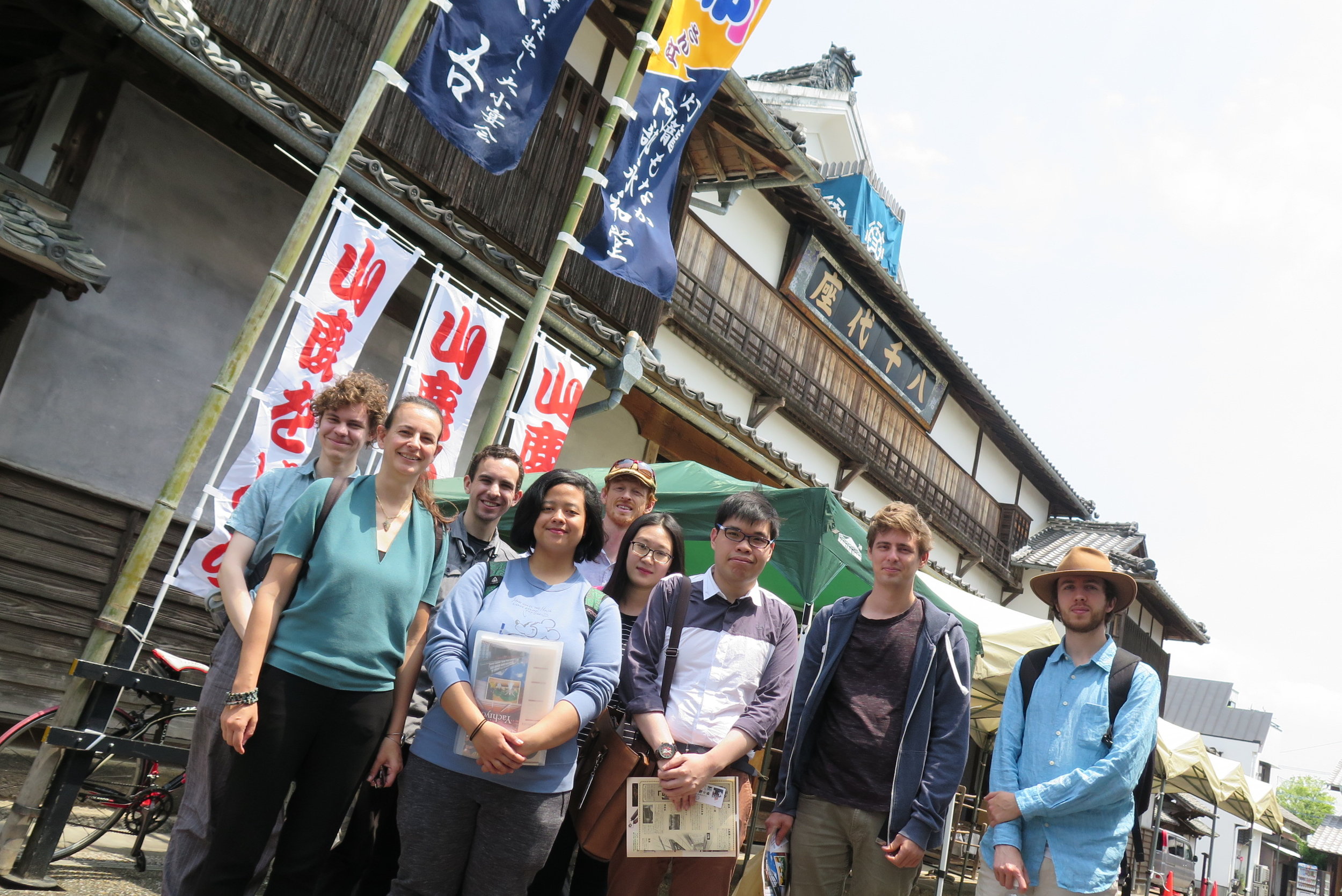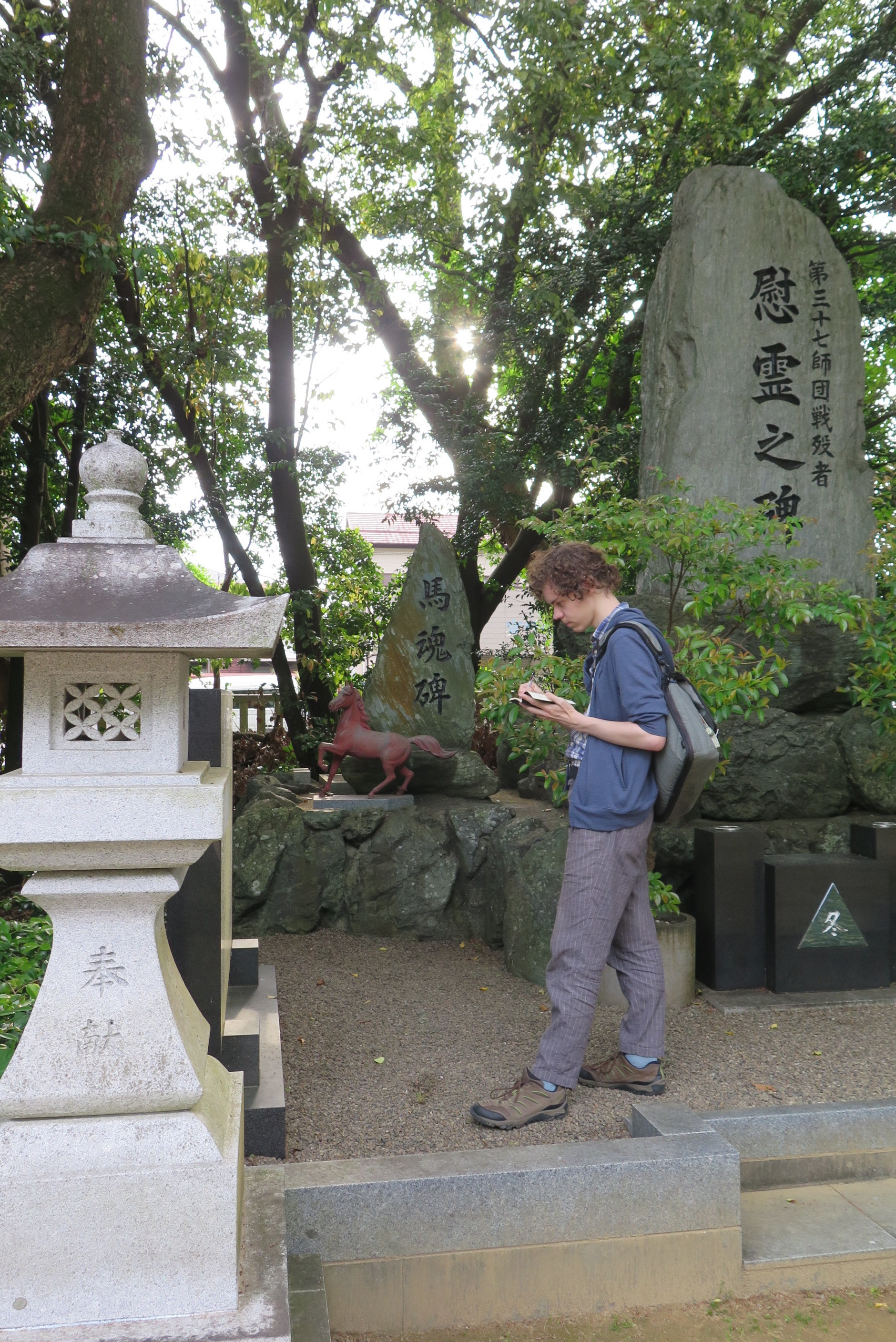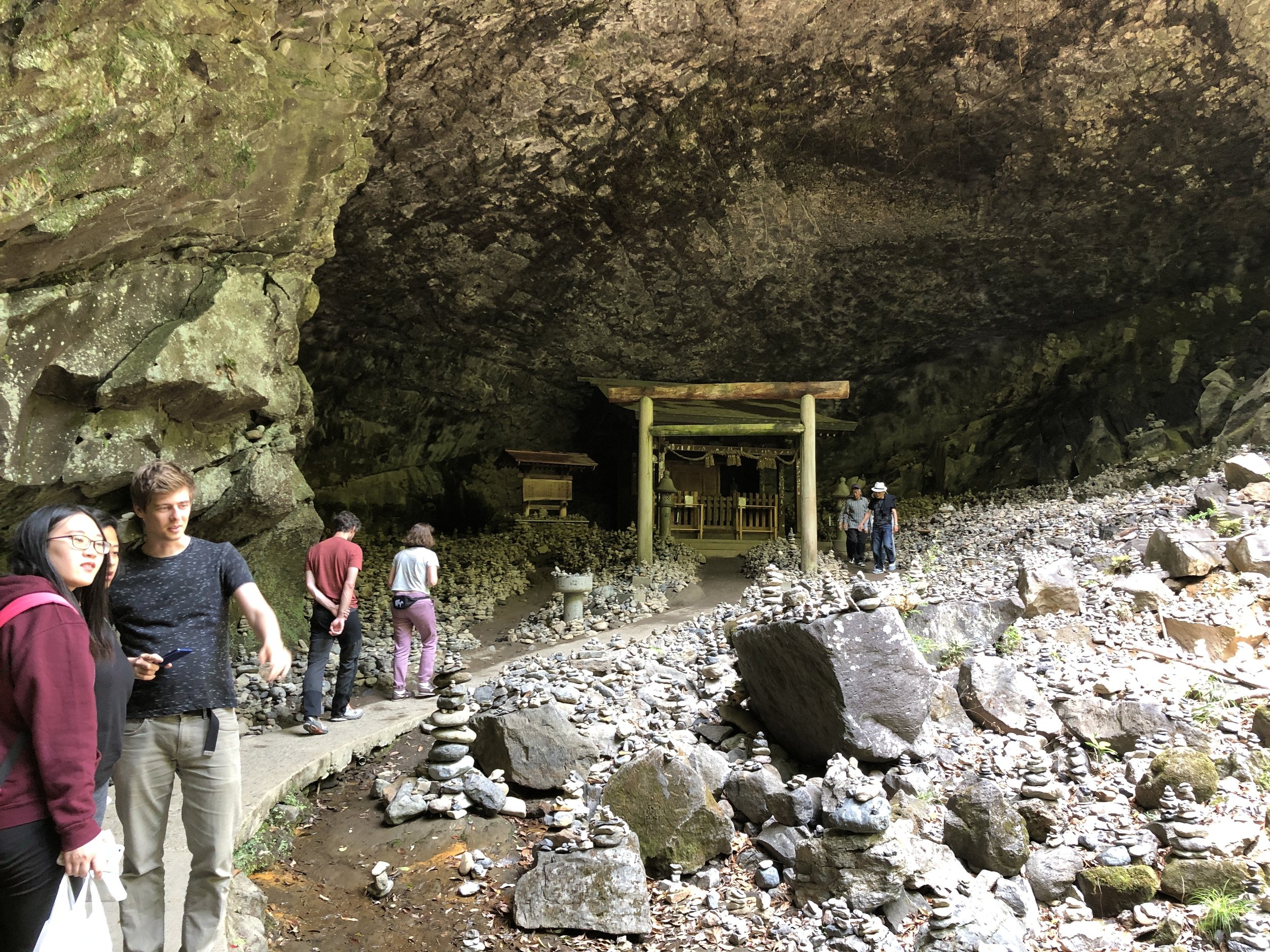 1
2
3
4
5
6
7
8
9
10
11
12
13
14
15
16
17
18
19
20
21
22
23
24
25
26
27
28
29
30
31
32
33
34
35
36
37
38
39
40
41
42
43
44
45
46
47
48
49